Hello! :D
Well let's see... This is my very first blog so bare with me!
I guess a little introduction would be nice, with a few pictures of my makeup looks and maybe what I plan for this blog.
My name is Dee. I live in California, and I am a part time free lance makeup artist. I used to work as a makeup artist/consultant for Merle Norman Cosmetics. Many people arent aware of how great their makeup actually is! And thats not just because I used to work for them. I absolutely love the quality and customer service they provide. Having worked there I aquired quite a large collection of makeup, so many of my looks will include their products.
I now work behind the scenes for the beauty industry. I am a research & development coordinator for a cosmetic manufacturer. I love what I do!!
Enough about the boring stuff. Here are some looks!! :]
I will try to update as much as possible, but being busy it may not be consistant. I hope everyone enjoys my looks!
Take care,
Deanna.
This picture is a few years old and was taken when I worked at Merle Norman. Of course all products used were from Merle Norman.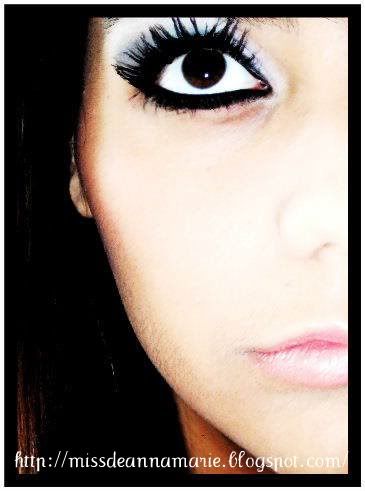 Here is another photo that is a few years old that was taken when I worked at Merle Norman.
This a sexy Halloween look I did. I was a she-devil :]
This is a more recent look i did, using Blue & Black: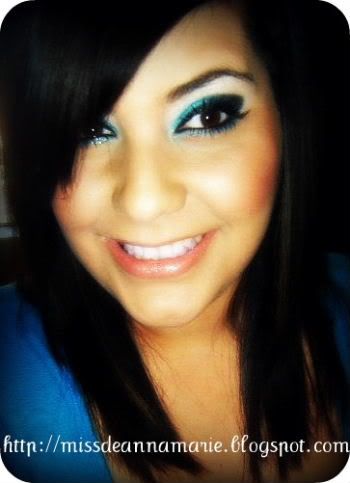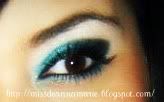 Recent Purple & Silver look: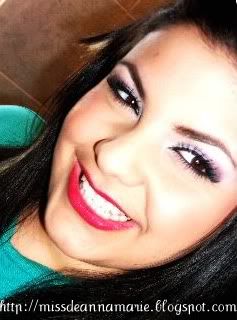 Recent Gold & Green Look: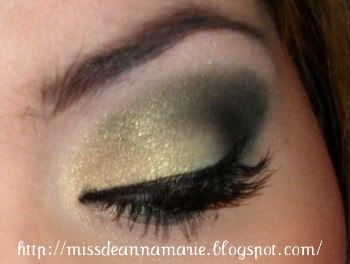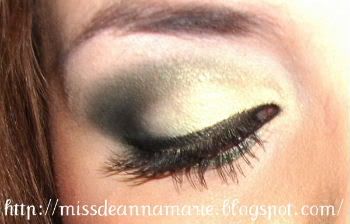 Recent Teal & Brown look: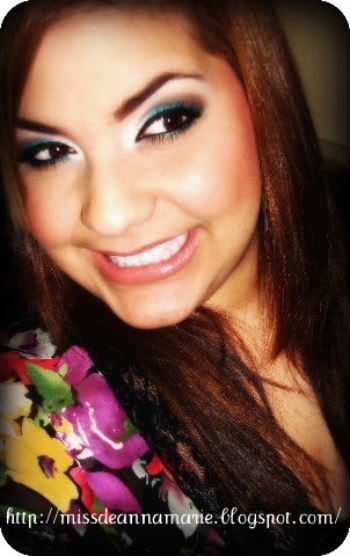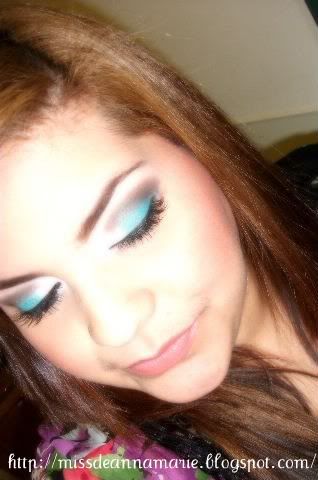 Teal & Purple Look: