Here we are, 2 months after I started this blog and I have yet to update it! I have been so bad at updating or even taking pictures of my looks. I'm going to try my hardest to get back into the groove of things!
A few things have changed in the past two months and I don't know where to start!
First of all I am now a RED head! Can you believe it? I was so nervous since I have never had any other color besides my usual black/dark brown and blonde (it was a high school thing!). Needless to say I took the plunge and went for it! I didn't want a burgundy dark red, I wanted something bright and different. This is how it turned out!
I really really love it! It took a while to get used to, but in the end it was worth it!
Something else that I started is weight watchers!! I started about the same time I changed my hair color, and since then I have lost 25 lbs! Seeing straight up results so fast was so motivating!! I hope to lose about 75 more!! Wish me luck! Once I get back into the swing of updating this blog I will try to post my progress and what I find helpful for me. Hopefully I can be a motivation for someone!
Okay, I don't want to make this post to long now! Here is a look I recently did and entered into the Makeup Geek challenge. It was based on flowers, so this is what I came up with.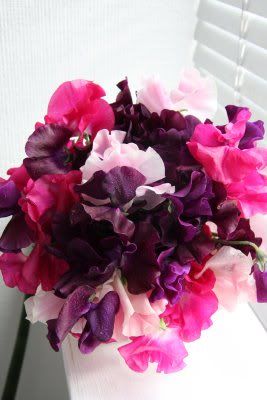 Here is my look, the first picture is with the flash and no editing. The second are enhanced to show the colors. Hope you like it!
Thanks for checking out my blog! <3